"We wish to keep our employees engaged in sharing stories about our workplace."

This is the primary focus for many employee advocacy managers. But if you should be engaged in a program, wouldn't it help if you have individualized options and could engage yourself whenever it suits you?
If your employee advocacy only relies on managers pushing content, the success and engagement in the program are also limited to the managers' execution and time.
The only way to extend the engagement is to let the employees be the driver of their own activity and branding. A branding you want your stakeholders to listen too.
Three parameters are thus direct influencers on the results of your employee advocacy outcomes: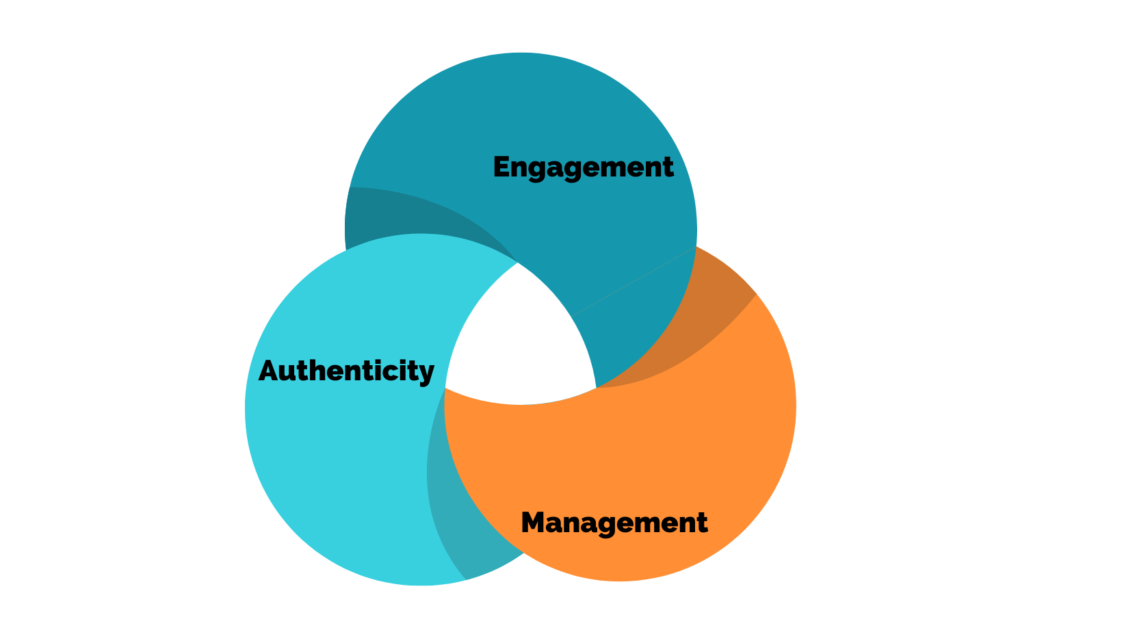 Your management

The employees' engagement

And the authenticity they bring to the company storytelling.
Consider these parameters and structure your program for success!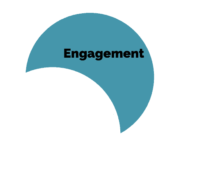 ENGAGEMENT comes from knowing what, how, and why
Engagement from employees on social media is rarely something that just emerge unmotivated.
Employees sometimes need information on what they are allowed to share. They may need help on how to do it. And they sometimes may need you to motivate them and remind them why they should still take the time on a busy day and remind them of the valuable impact it has for them and the company.
Recognizing the employees' effort as an employee and as an ambassador is important for their engagement. You know the difference their online visibility makes, but do you actually tell them how valuable their contribution is?
Academic research shows how well-informed employees often are those, who are becoming engaged advocates for their workplace. Keeping them informed and guided is a key driver of engagement.
ENGAGEMENT unfolds by supporting all types of employees
Engagement also comes with different speed. As people mature in individual paces, so does employee advocates. Supporting employees in the different maturity stages is thereby crucial.
By pushing out content, you ensure that new coming employees gets enrolled in the program so they know how to participate and what content could be relevant to share for them. Additionally, you are informing the employees about company news and reminding them to share.
However, when the employees mature and become ambassadors, they may need more specified content that is relevant to their profession and personal brand. And to keep them engaged and enabled to share relevant content whenever they want and in their personal speed, they need a place to go find more content to be inspired by.
If your company relies only on pushed content, you are taking the risk of slowing down these ambassadors' engagement.
By enabling ambassadors to pull content from a platform with relevant content, you are instead providing them with a solution where they can find inspiration and post even more content, whenever they are ready. A solution that supports both the active enthusiast who want to share more rapidly and the upcoming ambassadors who may wish to find the content about their local department, that are not being pushed to all ambassadors but visible on this content hub.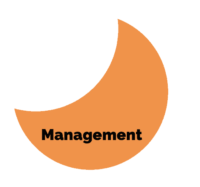 MANAGEMENT should support and secure, not limit engagement
Having control of the messages distributed about the company is understandably a concern within many companies. This concern is therefore also a major parameter for many companies, when considering the movement from push to pull in their employee advocacy.
When pushing all messages, you "control" when and what the employees are sharing. But in the world of social media: When are you ever in full control of what is shared?
And if employees wish to share many stories about the company, but not the content you are pushing, where can they go? They are left to them self, and the risks of alternative storytelling and interpretations of company messages are then higher. 
By enabling a platform with content ready to share, you provide this place for the employees to go find more content. Here you then provide them with the different content or the inspiration they seek, and at the same time you maintain a level of control by suggesting these alternative posts, the framing and the tone of voice that can go to this post.
Controlling too much can thereby limit engagement if employees are without individualized options or are left to themselves.
Among our client base, we see a clear pattern of how optional and free participation drives engagement among employees. We continuously see more cases, where employees are moving towards finding/pulling content from the Sociuu Hub – especially on the days the employees wish to share something unique or not depending their activity on the company fixed frequency.
It feels chosen. The employees are now more involved in the process and the networks react positively to these self-chosen posts. The click per share is interestingly high on these self-chosen posts for many employees, compared to the average click they normally get.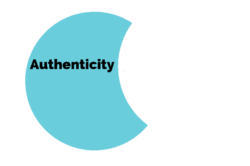 AUTHENTICITY transpires when enabling relevant employees with relevant content
A reason for the higher engagement on employees' self-chosen post, can be explained by the need for authenticity. Today, people trust people rather than businesses, and when employees are sharing content, that is in line with their personal and professional interest, they show themselves as the people we know and trust.
With an academic study of the consumers in the Danish market, I found how this alignment increased the perceived authenticity: If an employee had shared a post, that was aligning with the employee's field of expertise, department, or interest, the perception of authenticity was higher among the consumers. As result, the trust and influential impact were also significantly increased. They could see the personal relevance and were therefore listening.
Matching relevant content to relevant employees can thereby improve authenticity. By enabling the employees to pull content suitable for their professional interests, you enable them to choose the content they find relevant. Content, that you may have overlooked. Content that now gets renewed attention and relevance among the segments within this employee's network.
And we are now closing the circle. The option for this authentical involvement of choosing identifiable content may trigger the employee to write that personal caption we wish for. Now they are the driver of activity and can choose the stories. Here, they have something to tell.
Your employee advocacy becomes employee driven.
So how can you move from push to pull?